Find your perfect foundation shade every time with Savvy Minerals
Whether you go for a natural look or crave a little over-the-top pizazz, knowing how to pick the right foundation is "foundational" to nailing any makeup look! Make your get-ready routine easy by learning about how to reach for the right shade right off the bat.
Find your skin tone
Skin tone is generally broken up into these categories: fair, light, light-medium, medium, medium-deep, deep, and very deep. Everyone is different, so there are endless shades in between, but these seven categories are a useful starting point.
Identify which of these categories you fall under. Is your skin light as snow, or do you have a deep glow? Where does your skin color fall in between? Once you identify what your skin tone is, you will need to identify what your skin's undertone is.
Find your skin's undertone
Have you ever walked out the door only to realize that there is a significant difference between your foundation color and your neck? It's time to say goodbye to noticeable orange lines and find out what your skin's undertone is.
Your skin's undertone is the color that peeks through from under the surface and affects the overall look, or hue, of your skin. Commonly, undertones fit under three main categories: cool, neutral, and warm.
Cool undertone: Skin appears pink, red, or blue. People with cool undertones tend to sunburn easily.
Warm undertone: Skin appears olive, golden, or yellow. People with warm undertones tend to tan easily.
Neutral undertone: A mix of cool and warm undertones.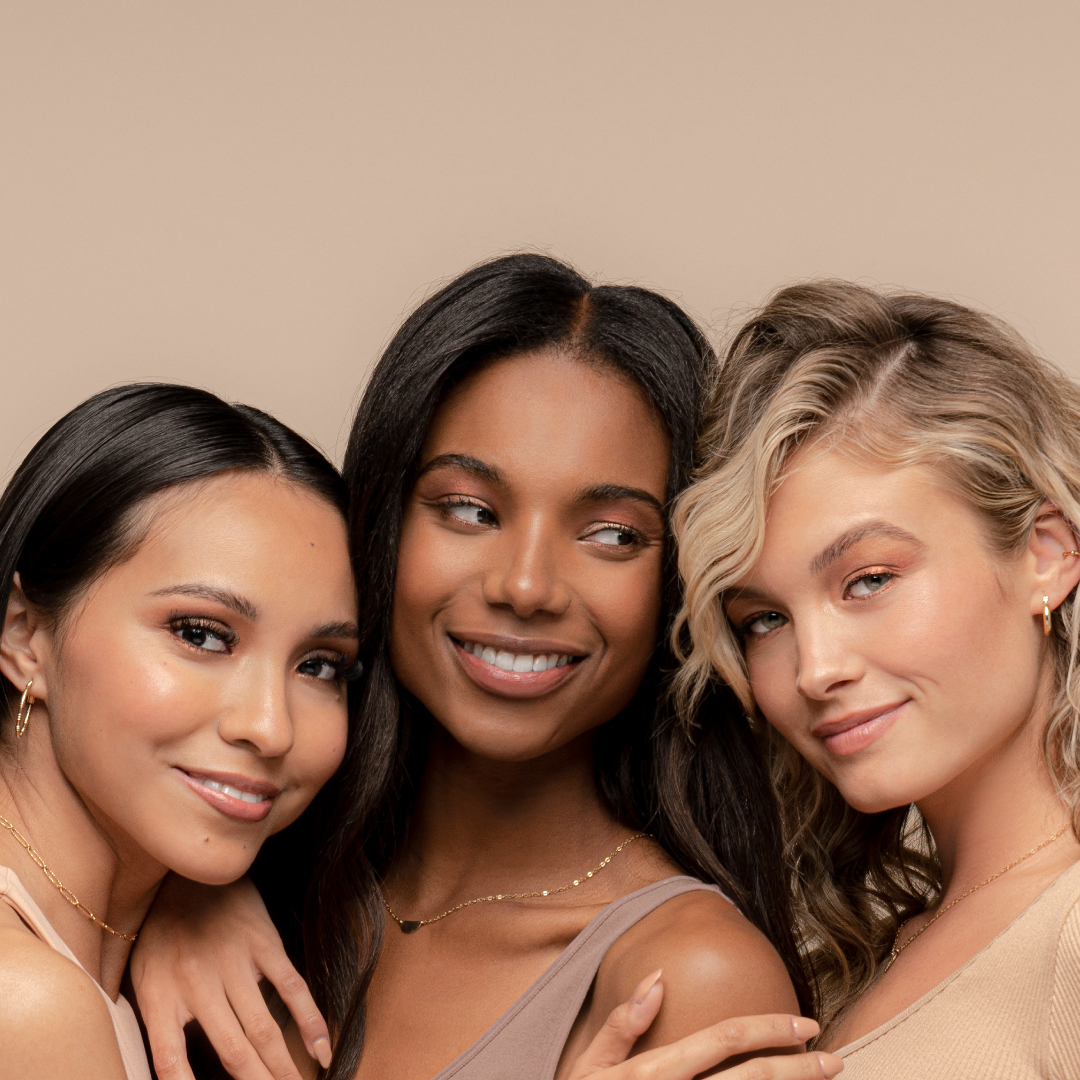 How to find your undertone
One of the most common ways to figure out your skin's undertone is by looking at your veins. Check somewhere your veins are very noticeable, like your wrist. Are your veins blue or purple? Then you have a cool skin undertone. If they are more of an olive or green shade, then your skin's undertone is warm. If you don't see a dominant cool or warm color, your undertone is likely neutral.
YL tip: Another way to tell your skin's undertone is which color jewelry looks best on you. People with cool undertones typically look better in silver-toned jewelry, while people with warm undertones look great in gold tones.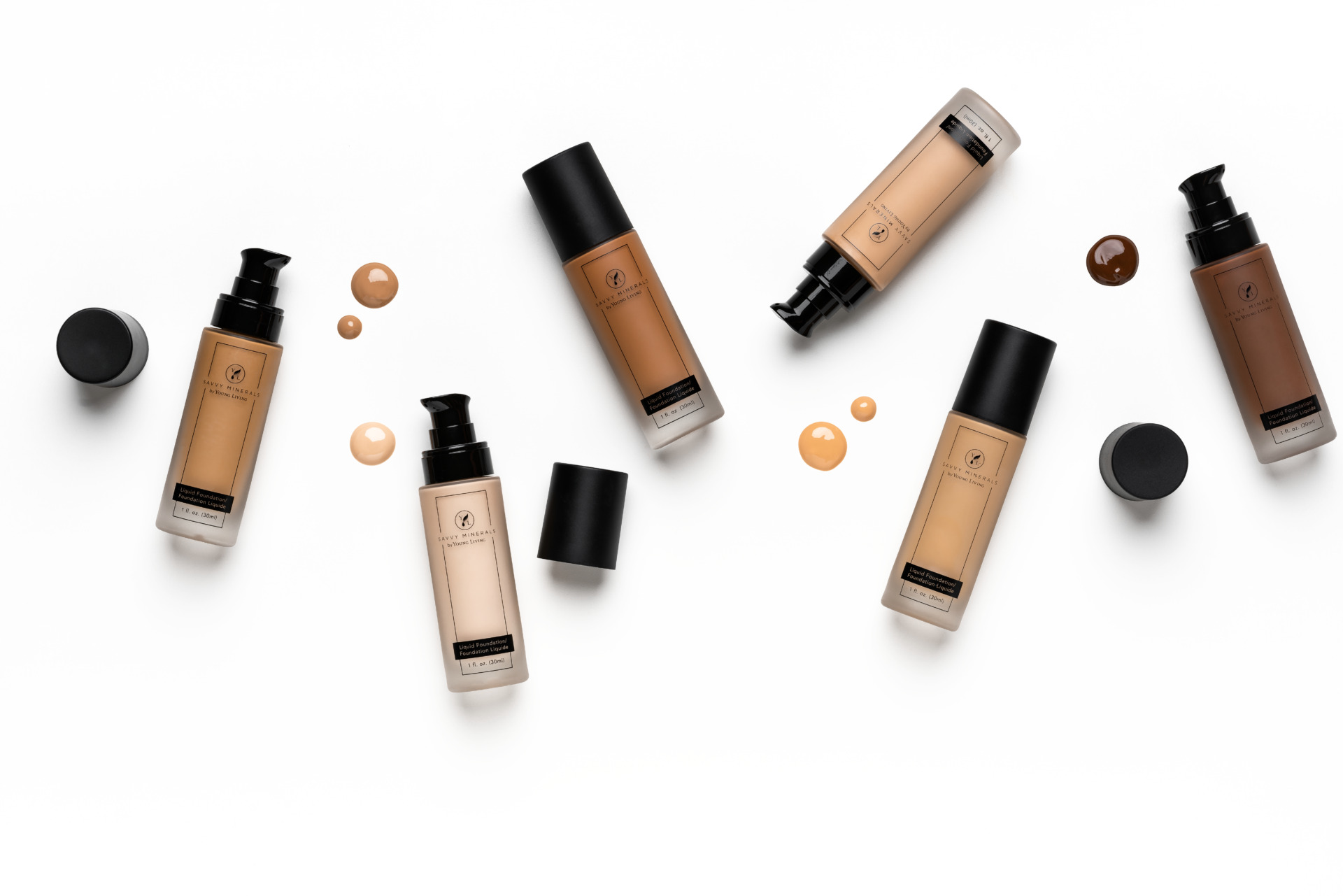 How to find your perfect foundation match
Now that you know your skin tone and undertone, it's time to find your perfect foundation match! Generally, most foundations have shades that are named with the letters C (cool), W (warm), and N (neutral) followed by a number. The lighter your skin tone, the lower the number; likewise, higher numbers correlate with darker skin shades. Choose a foundation shade that correlates with your newfound skin tone and undertone. In some cases, you will be between foundation shades and may need to mix two to get your perfect match.
Savvy Minerals Liquid Foundation
Savvy Minerals Liquid Foundation is a clean, richly pigmented, and blendable foundation that gives you confidence without compromise. This foundation is infused with premium essential oils that glide on seamlessly for a smooth, luminous finish. This foundation has a medium to full buildable coverage that conditions skin with a smooth, protective layer without a heavy look or feel. Infused with Sandalwood premium essential oil to help enhance the look of healthy-looking skin, this long-wearing and skin-loving formula glides on seamlessly and never cakes or settles into lines—making it great for skin of any age. With 19 shades to choose from, you're sure to find your perfect match! If you need a little extra help, we've got you covered.
Savvy Minerals FaceMatch Shade Selection Tool
You've found the perfect foundation; now find your perfect shade with our FaceMatch Shade Selection Tool! A feat of technology, this try-on tool uses the camera on your computer or mobile device to instantly identify your shade and match you with Savvy Minerals® foundation and concealer. Simply go to that YoungLiving.com and click on the shade match button with the camera icon. (While this feature works on mobile and desktop devices, we recommend using a mobile device for the best results). Allow camera access. Make sure you have good lighting and line up your face in the circle. Once each of the boxes above the circle turns green, scroll down to see your perfect shade. Try it today and shop with confidence!
YL Tip: Now that you've found your perfect foundation match, complete your makeup look with Savvy Minerals! Using the same technology as our shade match tool, you can now virtually try on some of our other Savvy products, like lipstick, eyeshadow, and blush. The products with this tool will have a "try it on" button. Click that button and see how our different products look on you to try before you buy and find your new favorites.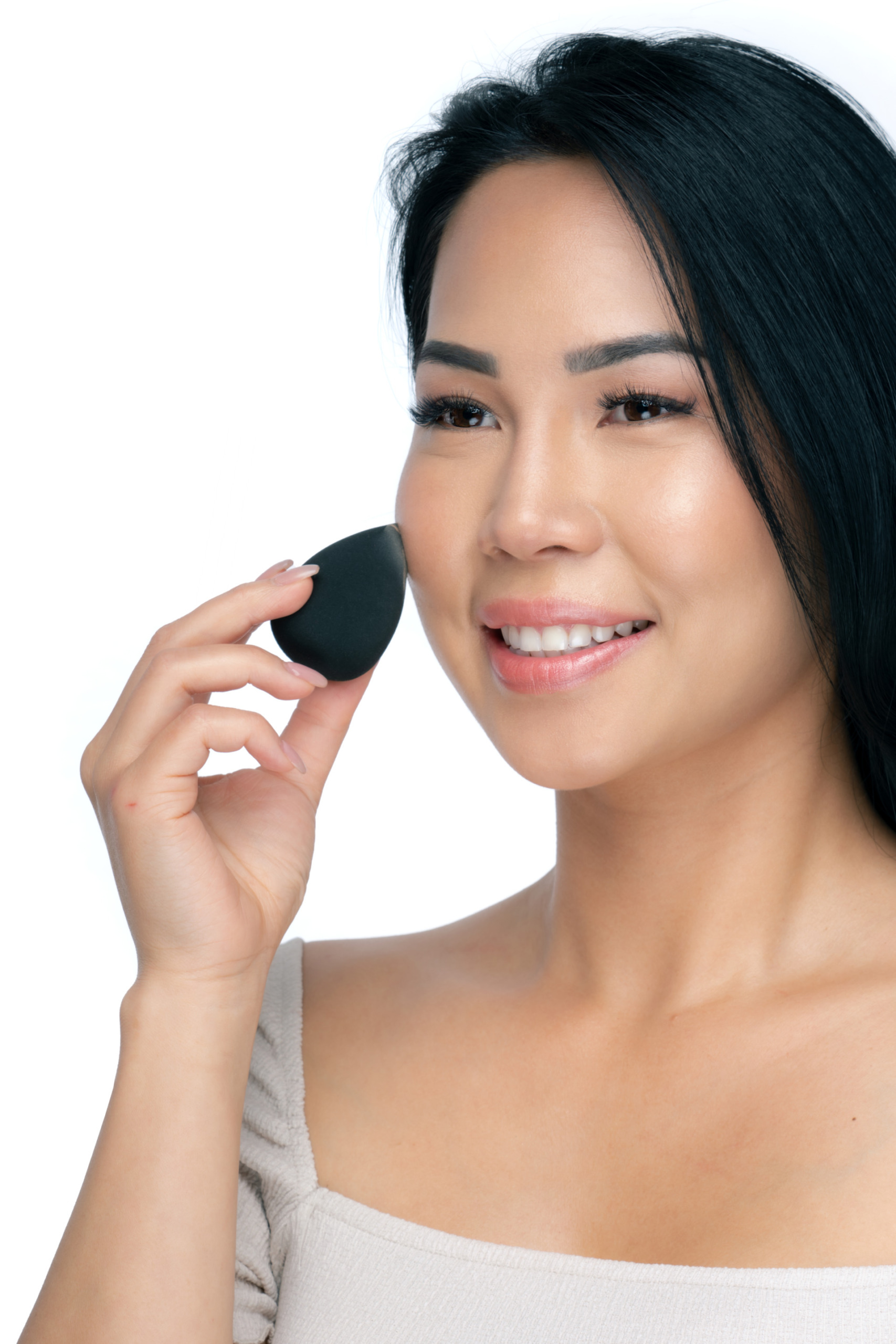 Change your foundation shade with the seasons
As the seasons change, your skin color usually does too. Summer sun and outdoor activities lead to an increased tan, while your skin is usually lighter in the colder months. It is important to keep up with the changes in your skin's tone by adjusting your foundation shade to get your perfect color match. The better your foundation matches, the smoother and more seamless it will look.
For more makeup ideas, take the What Savvy Minerals makeup look should you try this fall? quiz or read about why clean beauty matters!
Are you excited for our new foundation match tool?
Would you like us to send you the latest?
Error: Contact form not found.